############
This page is a template. It has no user data.
Test "how it works" include file
How it Works: Lift and Shift
It's called "Lift and Shift". The original hardware is in orange. The Charon solution is in dark blue. Charon runs on an industry-standard server or in the cloud.

Everything in light blue shifts directly on the top of the Charon solution with absolutely no changes.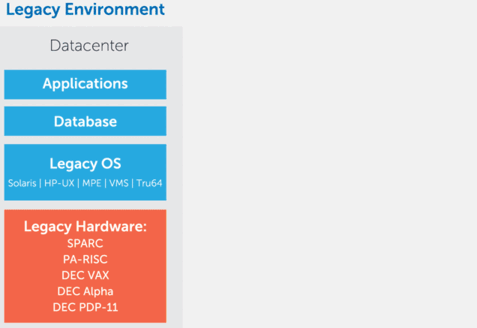 The Charon software emulates the hardware present on your legacy system by mapping them to the host system resources.